The Dusty Life is proud to announce the Bench Build-Off.  This is a non judged challenge where participants will build a woodworking bench to suit their needs.  It can be Roubo, Nicholson, Holtzapffle, Klaus, Sjoberg, Shaker, Roman, etc.
We want to see your woodworking bench and we have sponsors who would like to reward you for your hard work.  Prizes will be awarded randomly to the participants of the Bench Build-Off.
To qualify for prizes, the Bench needs to have been completed between August 28 to September 18, 2016.  Benches built prior will not be eligible.
To submit your entry to the challenge, simply send a link to the video, blog entry, or slideshow of your build to contact@thedustylife.com.
If you would like to donate a prize to the Bench Build-Off please email us at contact@thedustylife.com
The Bench Build-Off is proudly sponsored by the following generous donors:
BearKat Wood Fine Woodworking
Dovetail Saw – $225 value (representation only, other tools not included)
2 Chairmakers Card Scrapers – $10 value each

EasyDog Hole Kit – $129 value (power tools not included)
Mug o' Saw Maintenance – $29.95 value

Bench Hook Set – $49.95 value (square and saw not included)

Can of Bee's Beeswax Spray – $14.95 value

 24″ x 28″ BenchMAT Small BarnWood with The Dusty Life and BenchMAT.com logos – $39.99 value
Rockler Woodworking and Hardware
Rockler Workbench Caster Kit 4 Pack – $79.99 value
Mallet, Dovetail Marking Gauge, and Marking Knife – $140 value
Brass Mallet with Chestnut Root Burl Handle – $85 value
Hand Forged Holdfast Set – $85 value (bench dog not included)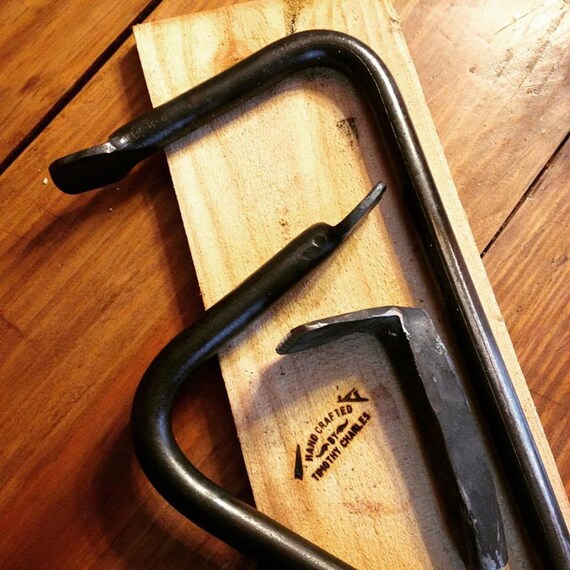 Double 64oz. Growler Crate – $100 value
The Bench Build Off has ended.
Thank you to all the sponsors of the Bench Build-Off!  We had a great turn out for such an ambitious project in a short period of time.  Below is a list of the entrants and a photo of their finished bench.  Thanks to all who participated in the Bench Build-Off!  Enjoy working on your new bench and go make something awesome.
Brian McCauley – A sweet Roubo bench from SPF and Mahogany
Garth Schafer – A twin slab top Roubo.
Bob Buchan – A very nice Nicholson Bench
Paul Jackman – Check out his video on YouTube
Justin Geiman – A nice Nicholson Style Bench
James Wright – A bench for his kids.  Check out his video on YouTube
Joe Faraoni – Check out his Roubo style bench on his website or his Instagram
Jake Curry – A good starter bench
Ryan Overgaard – A beautiful French workbench, nice work, Ryan.
Brock Kragenbrink – Beautiful multipurpose bench
Brian Prusa – A quick and sturdy bench
Josh Stedman – A multipurpose bench/countertop with storage
Mike Ellery – A sweet Nicholson Bench
Jacob Burkhalter – Here's a beautiful Moravian Bench
Chris Philhower – Check out Chris' bench on YouTube
Dave Barlow – Check out Dave's Roubo!
Huy Huynh – Huy made an awesome bench!
Mike Nye – A cool kids Nicholson Bench
Jeremy Wright – Fantastic bench.